<!*****>

2006-02 Signature Collector Call




This call won the 2006 CCAA Fancy Call Contest Design Award.




Click on any photo to close this window and return to the previous page.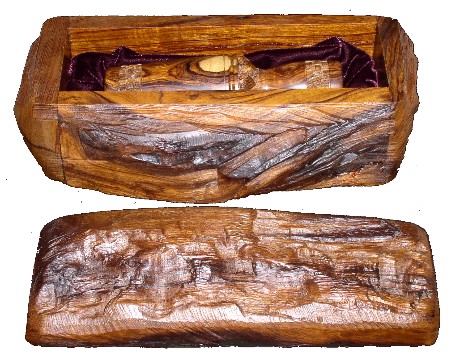 <! call info for printing page only> <!table border=0 cellspacing=0 cellpadding=15 cols=1 width="800" bgcolor="#ffffff" >

<! Sold to: Walt Williams - Price: $500, - Date: 5/06 - Wood: Ironwood with Ironwood box - Bloodwood Toneboard: Cork: 3/16 - Reed: .145. Won the 2006 CCAA Design Award. To show the beauty of the wood on this call, carving was kept to a minimum. A basket weave band is carved around the bottom of the barrel and around the top of the stopper. Around the top of the barrel and the top of the stopper you will find a row of carved acorns. The call is presented in a rustic box made out of Arizona desert iron wood.